Your daily frequent11y newsletter, brought to you by @ChrisBAshton: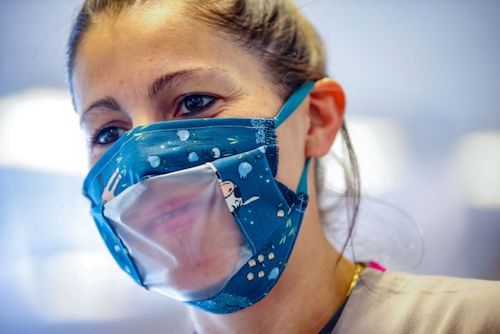 Are clear masks the way to clearer communication? The deaf community isn't so sure.
Yahoo! article by Abby Haglage, explaining that clear face masks may not be the panacea we think it is for the deaf community. The masks can fog up, reducing visibility – and even if that is put aside, lip reading is only about 30% effective. Many advocates are encouraging people to learn some BSL (British Sign Language) instead. However, Abby acknowledges that clear masks are a step in the right direction.
Prefer longer newsletters? You can subscribe to week11y, fortnight11y or even month11y updates! Every newsletter gets the same content; it is your choice to have short, regular emails or longer, less frequent ones. Curated with ♥ by developer @ChrisBAshton.