Hello! After a week off work, your daily frequent11y newsletter returns…
How to use the Accessibility Checker in Microsoft Office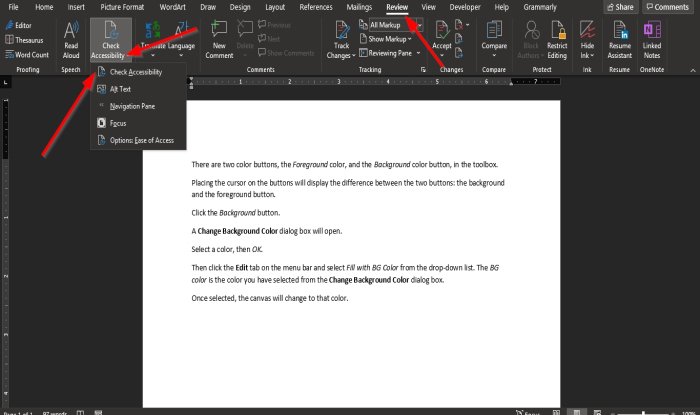 Perhaps obvious if you know how, but as someone who has used Office tools a fair bit over the years, I don't think I'd ever known about the Accessibility Checker!
To use in Microsoft Word, Excel, OneNote, or PowerPoint:

click on the "Review" tab
then the "Check Accessibility" menu trigger
then the "Check Accessibility" option
It will display accessibility information in a panel on the right

The article is very light on detail, but I imagine this tool captures issues like text being too small or obscured, and colour contrast issues.
Did you know that you can subscribe to dai11y, week11y, fortnight11y or month11y updates! Every newsletter gets the same content; it is your choice to have short, regular emails or longer, less frequent ones. Curated with ♥ by developer @ChrisBAshton.